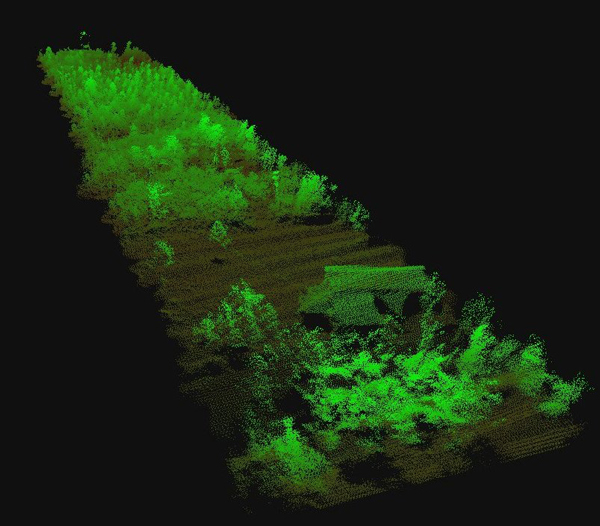 Alynix – Field Data Collection/Unmanned Aerial Specialist – sUAS News
Alynix is ​​looking for candidates to fill the position of Unmanned Aerial Specialist within our team. We need someone with exceptional communication and leadership skills who is responsible and able to work full time. A Specialist/Pilot is responsible for operating an Unmanned Aircraft System (UAS) and ensuring that it stays on course and lands safely. Your main tasks will include drone maintenance, planning flight paths, assembling maps, and collecting data and digital images. If you have the skills to work well under pressure, are organized, have excellent mechanical skills, are tech savvy, detail oriented and have great problem solving skills problems, then you would be a perfect addition to our company!
Responsibilities
Use technical skills to work within a multidisciplinary team, deliver studies and complex deliverables for our clients in sometimes dangerous environments.
Follow internal policy and procedures when conducting unmanned operations.
Conduct all flight planning and pre-flight activities necessary to analyze, understand and execute flight missions in accordance with the mandated task and mission purpose.
Participate in preflight, site analysis, COA filing, Part 107 and NOTAM waivers, post-flight and documentation.
Perform a pre-flight inspection prior to the planned mission, including but not limited to checking existing and forecast weather conditions for the flight, checking weight and balance for all included payloads, and determining aircraft performance based on expected aircraft and environmental conditions to provide the necessary margin of safety.
Execute aerial missions while acting as an additional pilot or aircraft captain.
Inspect, clean and prepare aircraft at the end of each flight.
Develop flight reports and collect other data from robotic platforms for client reports.
Develop orthorectified images and process lidar in specialized software such as Pix4D, TopoDot, Terrasolid, Metashape and Global Mapper.
Perform routine maintenance on unmanned systems
Maintain aircraft logbook and maintenance records.
Develop and verify procedures for use with new aircraft functionality.
Perform demonstrations and participate in operational and experimental ground and flight trials of assigned UAVs.
Represent the organization to business clients.
Document the elements necessary for the invoicing of the services.
Maintain the physical security of all aircraft, computers, ground control stations and organizational assets required to conduct flight operations.
Night travel associated with the position can account for up to 70%.
Qualification requirements
Bachelor's degree or equivalent experience in UAS or related field.
Basic knowledge of remote sensing and geospatial data.
Basic knowledge of photogrammetry, lidar and multispectral imaging.
Can provide excellent verbal and written communication skills with the ability to communicate effectively at all levels in this organization.
Candidates should be adept at working on fast-paced projects and feel empowered to make judgments about the management and analysis of data collection.
You must be reliable and knowledgeable about the industry.
Holds and maintains a current Part 107 certified remote pilot certificate.
Other FAR Part 91 certifications are a plus
Ability to work collaboratively with others.
Ability to lift up to 50 lbs and work for long periods in the field.
Ability to travel up to 70%.
Driving license with own MVR
Apply here
Apply here