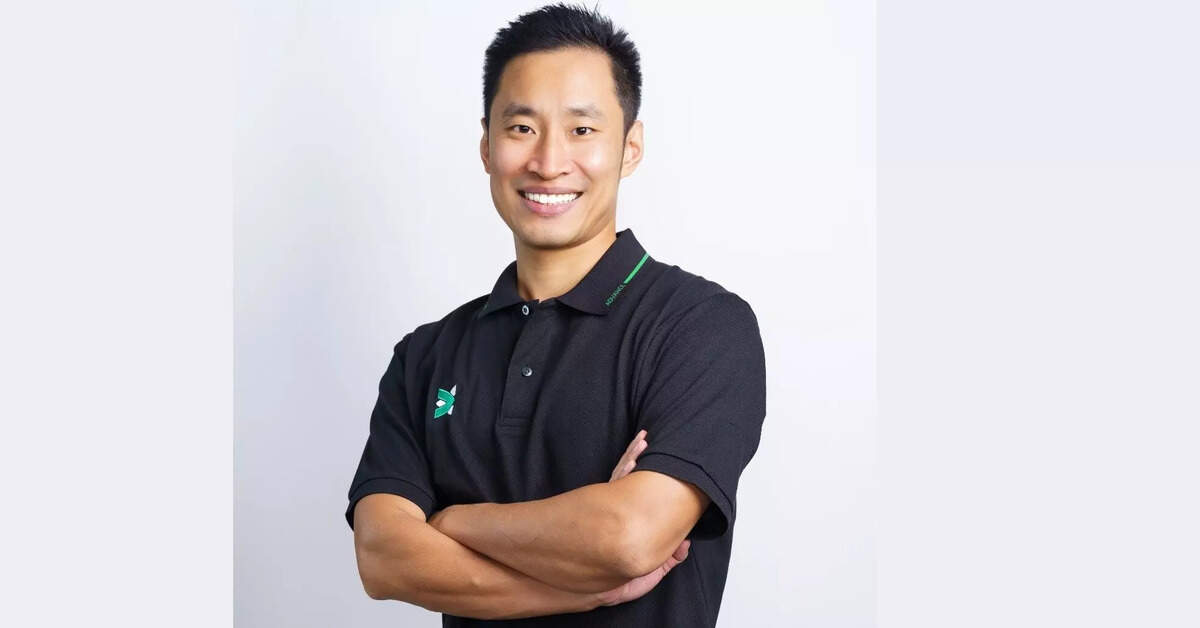 Dong Shou, ADVANCE.AI, CIOSEA News, ETCIO SEA
Dong Shou is the co-founder of the group and the general manager of ADVANCE.AI. Dong was previously a partner and vice president of engineering at Wecash, one of China's leading fintech startups. Prior to Wecash, Dong worked as a senior engineer at Amazon Web Services and IBM. He holds a master's degree in computer science from Tsinghua University and Penn State University.
In an exclusive interview with ETCIO Southeast Asia, Dong told us about his journey of creating ADVANCE.AI, his immediate priorities for the future of work where the war for good talent will be continuous and more.
Here is the full interview:
The world of work is now returning to normal, but it goes without saying that the covid era has been an eye opener for many of us and those learnings are still worth keeping. What are your main lessons from the crisis?
The Covid-19 pandemic has forcibly accelerated digitalization and new ways of working – an example being hybrid working arrangements. Here are my main takeaways:
1) Consumers prefer to do things remotely, for example from the comfort of their own home and on their laptop/mobile phone, rather than doing it offline (as in the past). Things like submitting records and identity documents to opening a bank account can now all be done remotely and via their phone.
2) Banks, NBFCs, multi-finance companies must also realize the presented opportunities:
● Digitization can offer much greater reach (eg no longer limited by proximity to physical branch) than before
● Customers of all ages are now predisposed to engage on mobile/digital devices (compared to before, when perhaps only the more digitally savvy "young" were ready)
● They also need to rethink customer segments and use cases (e.g. comparing someone applying for a $100 short term loan to a 30 year home loan; surely there is a way for AI to help assess/manage risk Do you really need the first to go to your physical bank branch?)
● It also means that these companies have to rethink their own internal processes. For example, can staff treat/integrate a client from home? Are their internal IT systems suitable for this? In the event of future lockdowns, will the business be able to continue to operate 24/7?
3) Unfortunately, having everything digital also means an increase in the proliferation of frauds, scams, digital and data security risks. Malicious actors will try to exploit vulnerabilities and loopholes along the user journey. This can lead to great reputational and financial risk if companies are not prepared.
Around 2016, when the world didn't think much about including technology in their daily processes. You kind of looked at the crystal and created ADVANCE.AI. Tell us about your journey so far?
I was in Jakarta when my local guide and driver for the day suddenly disappeared for a few hours. When he came back, I asked him where he was going. His response was that he went to borrow money from an illegal moneylender at 30% interest to take care of his child's emergency medical bill.
He said he didn't qualify for a loan from a traditional bank because he had no credit history. And it wasn't a very big amount, something like 200 USD. That's when me and my co-founders thought there had to be a better way to approach greater financial inclusion, especially in emerging markets where many people are still unbanked and under -banked.
Fast forward to today – we provide eKYC, alternative credit scoring, fraud prevention and risk management products and services to over 700 clients across APAC, Latam and India. Africa.
Sector focus: financial sector, banks, NBFC, multi-finance players, e-commerce players, including some of the major global banks
We are also starting to see great interest from Web3 companies, including crypto exchanges.
How do you see the use of automation and technology to help organizations better manage workplace fraud?
The pace of digitization must be accompanied by appropriate risk management and regulatory compliance, especially in the face of increasingly sophisticated criminal attacks, including synthetic identities, identity theft (this is i.e. deep forgeries) and social engineering frauds.
To mitigate the risk of fraud, three fundamentals are important: identify as many illicit transactions as possible and put them on a blacklist; automate manual operating processes; and reduce the proportion of falsification.
Yet, despite the need to implement robust ML/AI solutions to detect and stop malicious actors, many companies are slow to make changes because they are still heavily cluttered with legacy systems that make change difficult and slow.
One of the ways they can quickly integrate AI-based technologies into their systems is to partner and collaborate with fintechs and startups that already have innovative solutions.
For example, ADVANCE.AI's anti-fraud solutions are already used by partner banks to reduce the risk of identity theft/fraud, unauthorized transactions and money laundering.
Our AI-powered liveness detection feature verifies a person's identity by detecting facial movements. This facial recognition technology uses biometric data to help banks authenticate customer identities with over 99% accuracy, providing superior security compared to OTP-based authentication.
Of course, companies should do their due diligence to ensure that the partners they work with are ISO certified, are regulated entities with a good track record, and have appropriate data security measures in place, including AML capabilities. , and have service level agreements.
What do you think will be the top technology and automation trends that will dominate the future of work?
Data management, security, and compliance are top concerns for businesses going forward. With digital channels, billions of customer data points are continuously captured and processed, allowing businesses to better understand their customer profiles and create customizable products and services that meet their needs.
Yet many companies continue to process all of this information manually, which is time-consuming, labor-intensive, and unprofitable.
Using artificial intelligence and machine learning, many of these processes can be digitized and automated to an even greater degree of accuracy, reducing the costs and resources required while protecting reputational risk.
This will help businesses improve their business performance, create better customer segmentation, and improve decision-making within the business.
By automating these processes, employees can work on higher-level tasks, improving efficiency. At the same time, potential security vulnerabilities can be detected, blocked, and avoided, saving businesses time and money through downtime.
Another key driver is the challenging and complex compliance and regulatory landscape. Many countries and central banks want to leverage the benefits of Web3 and blockchain and be innovation-friendly, but they also need to limit the potential downsides/risk of malicious and malicious actors/AML/fraud.