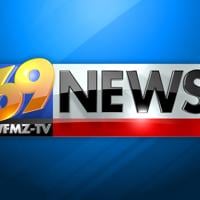 INCATech's Most Recent Practice Area – Enterprise Data Management (EDM) | New
RESTON, Virginia, Dec 3 2021 / PRNewswire-PRWeb / – After a complete digital transformation for an Army client, INCATech is pleased to announce its latest practice area: Enterprise Data Management (EDM). This capability combines INCATech's past and existing data services to help clients promote knowledge sharing and become wiser and more knowledge-driven. First, INCATech implemented a Knowledge Management (KM) framework to generate a 20-30% increase in productivity within the customer environment. INCATech drafted a KM Findings document to identify client weaknesses related to their IT infrastructure, data assets, and knowledge management (KM) position to prescribe a high level way forward. INCATech examined client data and maturity and KM tools using a structured methodology to collect and analyze the results. Finally, INCATech wrote the relevant documentation to support digital transformation activities.
Data proliferation is at an all-time high, and only three percent of the data proliferating in your organization meets data quality standards; 60 to 73% of this data will never be used for strategic purposes. INCATech's enterprise data management (EDM) capability is ready to help your organization manage this large amount of data, derive actionable insights from that data, secure that data, and find the people who can manage those data.
INCATech is based on an EDM framework with a flexible set of facets, adapted to the level of maturity of your organization with data management. Our data experts will assess your organization's maturity level, then work with you to identify strategic priorities and a path to mature your data management.
About INCATech
INCATech is a small woman-owned SBA 8 (a) certified company that has provided innovative technology to the U.S. government and commercial customers for over a decade. Our teams of experts apply Agile methodologies and use cutting-edge products to achieve your mission objectives and achieve breakthrough results. https://incatech-corp.com
Media contact
Bruce freedman, INCATech, 703-391-1600, [email protected]
SOURCE INCATech