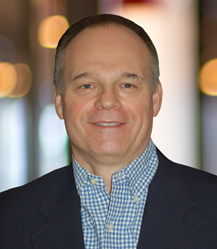 Len Celmer Joins Grandview Analytics to Lead Enterprise Data Management
"Len is an incredibly valuable addition to the team. His unique depth in financial services and enterprise data management is unmatched.

CHICAGO (PRWEB)
July 12, 2022
Chicago-based Grandview Analytics, a leading technology consulting and managed data services company for financial institutions, announced that Len Celmer has joined the company as Principal Engineer and Head of Enterprise Data Management. (EDM). Celmer brings nearly 30 years of data management and analytics experience to the firm, including more than 15 years in the financial services and investment management space. Prior to Grandview Analytics, Celmer was Head of EDM Development at Neuberger Berman.
Celmer's focus will be to enhance and grow Rivvit, Grandview's proprietary managed data and reporting platform, which provides business stakeholders with a single version of the truth to drive growth and improve decision-making abilities.
"Len is an incredibly valuable addition to the team. His unique depth in financial services and enterprise data management is unmatched," said Matt Biver, CEO of Grandview Analytics. "Our goal is always to anticipate and meet the needs of our customers and Len is the next evolution of that – providing our customers with a highly specialized expert who can help them maximize their investments in their data assets."
With expertise in managing investment-specific enterprise data, Celmer will work with the Rivvit platform to continuously improve the tools, processes and controls investment managers need to monitor and optimize their portfolios while providing transparency to their investors. It will help improve the automation of data processes related to Rivvit's core data management capabilities in data ingestion and integration, investment data warehousing, and data quality management.
"Financial institutions, like many other organizations, are faced with an increasing number of complex and decentralized data sources," said Celmer. "And when you add the immense regulatory pressures they face, it creates an interesting and complicated data management problem, and that's exactly what I love helping clients solve."
To speak with Celmer and learn more about Grandview Analytics products and services, connect with him on LinkedIn at https://www.linkedin.com/in/len-celmer or visit https://www.grandviewanalytics. com.
ABOUT GRANDVIEW ANALYTICS

Grandview Analytics is a technology consulting and managed data services company that provides financial institutions with agile technology, efficient business processes and clear insights into their businesses, markets and customers. Grandview Analytics helps financial institutions optimize processes, technology and data across all functions of their business to accelerate decision-making and drive growth. Grandview Analytics consulting services cover strategic consulting, technology implementation, systems integration, and data and analytics. The company also provides data management and reporting services on its proprietary platform, Rivvit, which integrates, validates and normalizes data from the complex fintech ecosystem and market data across unique data sources from each customer. Grandview Analytics customers benefit from the company's unwavering commitment to doing what is best for customers with integrity and diligence. For more information about Grandview Analytics and its solutions, visit https://www.grandviewanalytics.com.
Share the article on social networks or by e-mail: