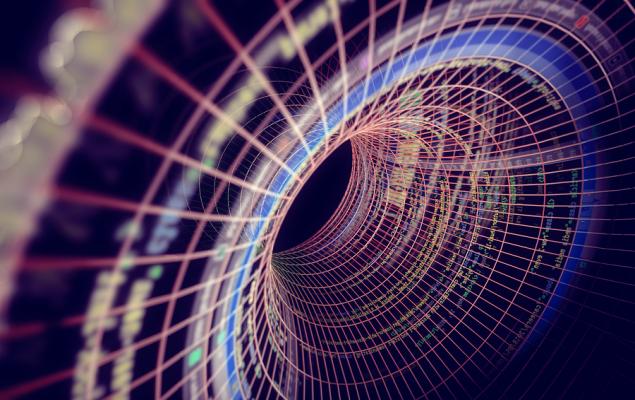 NetApp (NTAP) and Kyndryl Partner to Boost Data Management – May 20, 2022
NetApp (NTAP – Free report) in partnership with Kyndryl (K.D. – Free Report) to help businesses better organize, manage, and gather insights through improved data management across on-premises, cloud, and edge computing environments.
Kyndryl designs and manages the complex and critical information systems used around the world. It would serve more than 4,000 customers in more than 60 countries around the world.
NetApp will integrate its expertise in public clouds and scalability from edge to cloud core with Kyndryl's IT infrastructure and managed services expertise to develop the latest solutions.
The new solutions will help businesses access, analyze and learn from data stored across multiple platforms and clouds, while enabling faster transition of mission-critical applications to the cloud.
Customers across all industries would benefit from the partnership by being able to better manage and extract business value from a mountain of unstructured data, such as text documents, photographs, audio and video files, and IoT sensors.
These companies also plan to collaborate in the future on sophisticated storage-as-a-service infrastructure solutions to address automotive and financial services industry challenges.
This will provide customers with more flexibility, versatility, and value through the use of unstructured data and help businesses derive value from their data.
On March 16, 2022, NetApp announced the launch of FlexPod XCS. FlexPod XCS will provide an automated platform for modern applications, data and hybrid cloud services. The partnership between these companies will increase accessibility and scalability to deliver a simplified hybrid cloud experience.
NetApp provides hardware and software products and services for enterprise data storage and management. The company's product line includes two storage platforms — FAS and E-Series. The company's all-flash storage portfolio includes NVMe-based storage systems and new cloud-based services to provide hybrid storage architecture.
Key choices:
NetApp currently has a Zacks rank #3 (Hold).
Some top-ranked stocks in the broader tech space are InterDigital (IDCC – free report) and Pure storage (PSTG – free report). InterDigital currently sports a Zacks Ranks #1 (Strong Buy), while Pure Storage carries a Zacks Rank #2 (Buy). You can see the full list of today's Zacks #1 Rank stocks here.
The Zacks consensus estimate for InterDigital's earnings in 2022 is pegged at $3.28 per share, up 5.2% over the past 60 days. The long-term earnings growth rate is expected to be 15%.
InterDigital's earnings have exceeded the Zacks consensus estimate for the past four quarters, averaging 141.13%. Shares of IDCC are down 14.9% over the past year.
Zacks' consensus estimate for Pure Storage's fiscal year 2023 earnings is pegged at 86 cents per share, unchanged for the past 60 days. The long-term earnings growth rate is expected to be 30.9%.
Pure Storage's earnings have exceeded Zacks' consensus estimate for the past four quarters, averaging 99.2%. Shares of PSTG have gained 37.2% over the past year