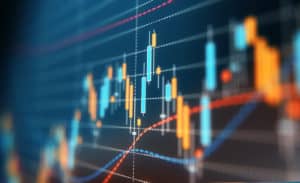 ResearchPool rolls out new data collection and management tool for the buy-side
Investment research and data solutions provider ResearchPool has launched a new tool that will allow buy-side firms to aggregate fragmented, locally stored data into a single, enterprise-scale cloud-based hub.
The data stored will include environmental, social and governance (ESG) and proprietary or fundamental data, typically saved in multiple formats such as spreadsheets, emails and PDFs.
As ESG investing continues to grow, investment managers are currently faced with an overwhelming amount of data. As a result, many seek to address a wide range of data issues caused by legacy systems, fragmented data, and degraded operating models – issues that negatively impact effective decision-making, as well as the increased costs and creating a poor user experience.
To combat this, ResearchPool has developed a solution that it says will allow companies to quickly create their own databases on its platform, without coding or in-house IT support. This will allow companies to centralize, standardize, analyze and share external and internal data in a variety of formats.
Additionally, the visual data analytics platform, Tableau, has been integrated by ResearchPool to evolve the way organizations see and understand their data.
"At ResearchPool, we recognize that accurate, standardized, transparent, and timely data managed through an efficient workflow is essential for successful and repeatable investment decision-making," said Pedro Fernandes, co-founder and CEO of Research Pool.
"Our data collection and management solution enables buy-side companies to consolidate their proprietary data in the cloud, helping to turn their data into an asset."