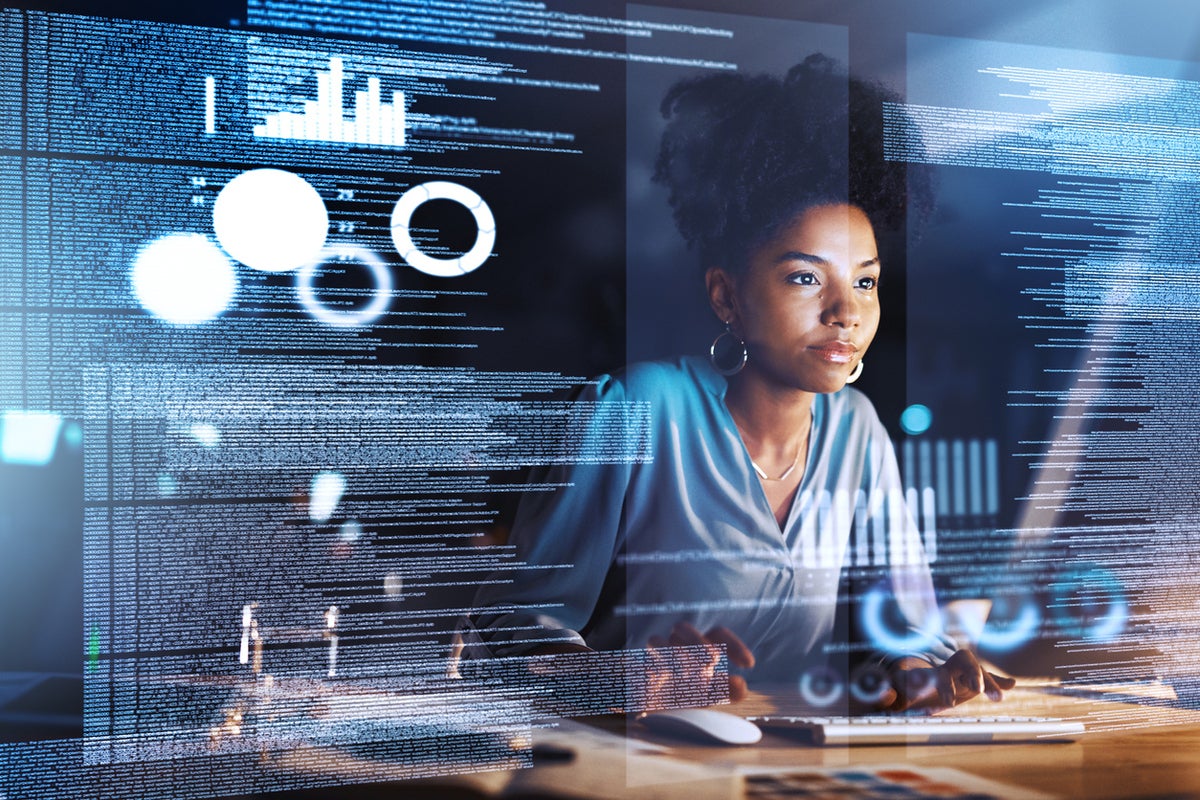 To conquer today's complexity of data management, we need a new approach
Hardly a day goes by that we don't stumble upon a business article discussing the benefits of data and its ability to transform organizations. We're discovering a new world of possibilities, with data ushering in new customer experiences and fueling the next wave of apps that will connect data to information – and results. But the gap between the current situation of organizations in their transformation process and the direction they wish to take is growing and this is a cause for concern.
What stands in the way of innovation is complexity – a complexity that encompasses people, processes, and technology, and is rooted in how data and data infrastructure are managed. What does it look like? A recently completed ESG study found that among organizations, 93% of IT decision-makers see the complexity of data storage and management as hampering digital transformation. As an example of these overheads, these organizations rely on average on 23 different data management tools! That's an overwhelming amount of disparate hardware and software (not to mention silos of people) needed to manage the lifecycle of data and data infrastructure – from how data is accessed, protected, governed and analyzed how infrastructure is deployed, provisioned, upgraded, and mobilized.
Complexity impacts everyone – and only keeps growing
Organizations have lived with this complexity for years – and yet this is precisely what stands in the way of transformation. How? 'Or' What? It boils down to the current approach to data and infrastructure management and how everyone is impacted. For starters, think about storage and the headaches IT faces every day – countless hours spent tuning, maintaining and upgrading storage across fleets. Trade-offs must be made between resilience, efficiency and performance. Provisioning is manual and full of guesswork. The cloud seems like a potential answer, but data and apps are needed everywhere.
The impact of complexity is also much broader than IT. Data innovators – those who turn bits and bytes into new applications and information – can't access data quickly enough. Manual processes inhibit data usage and slow time to value. Data managers are challenged to streamline access to data and protect that same data in an increasingly intensive threat landscape.
So what can we do? Today, by capitalizing on the power of data, cloud and AI, we can reinvent the data experience.
A new paradigm for data and infrastructure
Let us come to the point. We need an architecture that encompasses data, cloud and AI to enable a new data experience through data-centric policies and automation, a cloud business model, and AI-powered information and intelligence. Here are the factors that we absolutely must have in a modern approach to data and infrastructure management.
Be data-centric with policies and automation
Data has a continuous lifecycle spanning test / development, production, protection and analysis. It needs to be managed holistically, from creation to deletion. Software that can only manage individual parts of this lifecycle is inefficient and creates visibility gaps. Instead, we want to enforce holistic, data-centric policies and automation that reduce silos and unify workflows throughout the data lifecycle. This means that the policies that manage data storage, access, protection, and mobilization, even how applications are provisioned, are data-centric and automated.
Leverage a cloud operating model
The cloud has set the standard for agility: The cloud operating model enables business owners and developers to build and deploy new applications, services, and projects faster than ever. This makes the underlying data infrastructure invisible and operations are focused on the applications, not the infrastructure. By broadening this idea, organizations should aim to leverage the cloud operational experience wherever their data and application workloads reside, from the edge to the cloud.
Part of the transformation journey involves IT becoming a service. Based on the operational experience of the cloud, infrastructure as a service radically simplifies and automates management, freeing up staff to work on higher value initiatives and providing self-service agility. that business owners and developers need to move faster.
Harness AI-powered knowledge and intelligence
AI is a critical dimension in any modern IT architecture. He continues to transform every industry with unprecedented intelligence, creating stand-alone operations in manufacturing, transportation, and healthcare, to name a few. Just as we rely on Google Maps to see into the future and redirect us when necessary, businesses need AI to be deeply integrated into data operations. Imagine being told that you could avoid downtime by changing network settings, or improve application performance by rebalancing workloads and resources in a specific way, or provisioning applications instantly across the board. your fleet without any planning or calculation. It's the power of AI-powered information and intelligence.
With this new paradigm for data, we will transform the data experience in all organizations, creating value for everyone from IT managers to data innovators. Instead of tuning and maintaining the infrastructure, IT managers simply deploy cloud services with instant application provisioning. Instead of waiting days to access data, developers and data scientists have easy on-demand access. Instead of worrying about threats to data, data managers can set protection policies with the click of a button, regardless of where the data resides.
HPE takes the lead in redefining data and infrastructure management with such a new data vision: bringing together cloud data services, cloud native infrastructure and AI-powered intelligence, all delivered as a service. HPE GreenLake Uniquely provides a single edge-to-cloud platform to connect applications to infrastructure, innovators to data, and automation to policy in a seamless and unified cloud operational experience, no matter where the data resides.
For IT managers, this means there is finally an answer to the ever-increasing challenges of complexity. With the HPE GreenLake Edge-to-Cloud Platform, you can accelerate your data-driven modernization by reducing silos between people, processes and technology and unlocking data, agility and innovation for your business. organization.
_______________________________________
About Sandeep Singh

Sandeep is vice president of storage marketing at HPE. He is a 15-year veteran of the storage industry with first-hand experience driving innovation in data storage. Sandeep joined HPE after working at Pure Storage, where he led product marketing from a $ 100 million pre-IPO fulfillment rate to a public company with more than $ 1 billion in revenue. Prior to Pure, Sandeep led product management and strategy for 3PAR from pre-income to larger over $ 1 billion in revenue, including a four-year tenure at HP following the acquisition of 3PAR. Sandeep holds a BS in Computer Engineering from UC, San Diego and an MBA from Haas School of Business at UC Berkeley.
Copyright © 2021 IDG Communications, Inc.